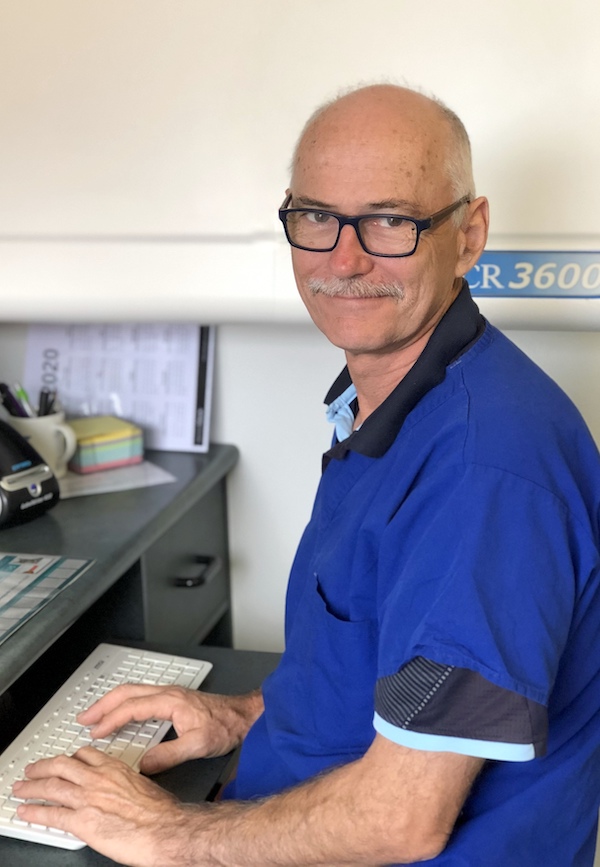 My name is David Haugh, I am one of the vets. Most of my work involves looking at cattle, cats and dogs, but occasionally other creatures great and small.
I came to Wellsford in January 2009 and although I have moved lots in my career most of it has been in Northland.
I grew up in Tawa, a suburb of Wellington, but never met Lynn. An aunt and uncle farmed in the Wairarapa and stays with them seeded my desire to be part of rural N.Z. I'm one of those phlegmatic melancholic personality types. Now in my 60's my recreation time often involves coffee, watching movies and making things.