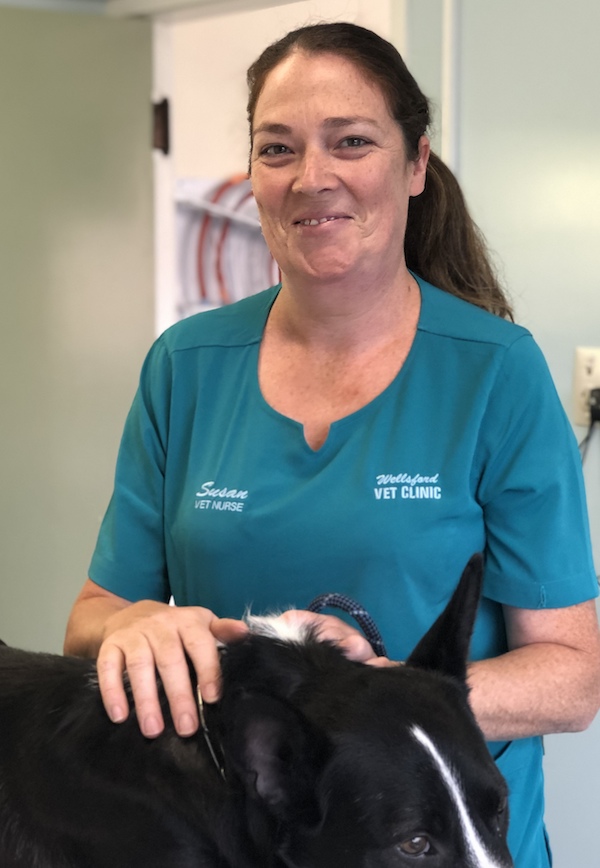 Hi, my name is Susan Paddy.
I am one of the Vet Nurses, and I work here part-time. My main duties are with the small animal side of things – helping the vets when needed, assisting customers, monitoring patients during surgery and caring for in-patients.
I completed my certificate in Veterinary nursing back in 1999 and in 2018 I graduated from Unitec with a diploma in Veterinary Nursing.
I enjoy many things about veterinary nursing, but I have a special interest in emergency medicine and I worked in an emergency clinic in Auckland for 8 years.
I also enjoy running puppy classes.
Outside of work I enjoy spending time with my husband and two children who keep me busy, along with several high-need pets! I enjoy walking our two dogs, going for bike rides and spending time at the beach.