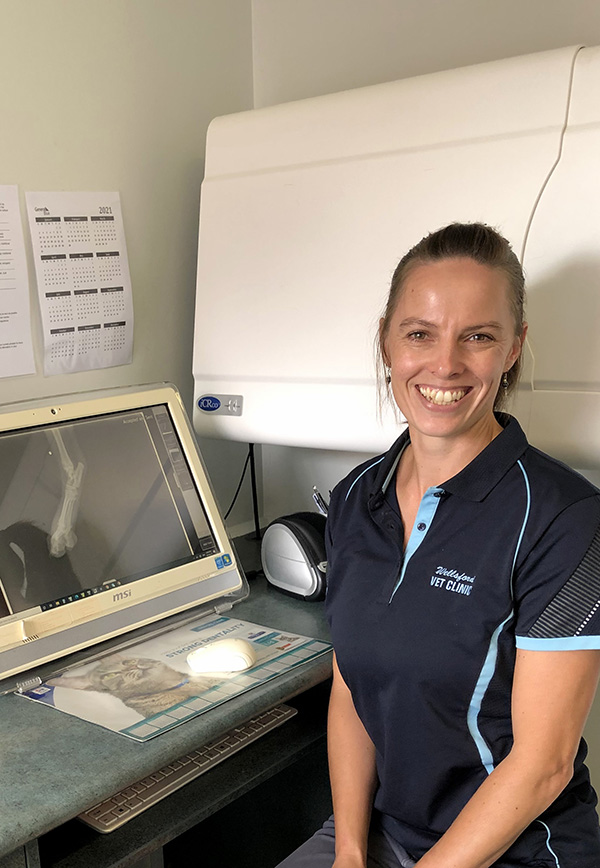 Hi I'm Nena, one of the more recent additions to the veterinary team at Wellsford Vets (had to balance out the old dogs!). I've spent the previous 7 years practising a couple of towns over, and call the Kaipara region my home after emigrating here from the Netherlands 25 years ago.
As a mixed animal veterinarian, I thrive on the variety of animals our clients bring us, though I'm at my most comfortable in a pair of overalls attending cows. That said, vaccinating kittens and puppies always features as a highlight in my day, so bring them in!
Having recently acquired a lifestyle block, I seem to spend an inordinary amount of time mowing grass on the weekends. Otherwise you'll find me sideline at the kids (and husbands) rugby games, on one of our fantastic local beaches, or with my nose buried in a book somewhere.