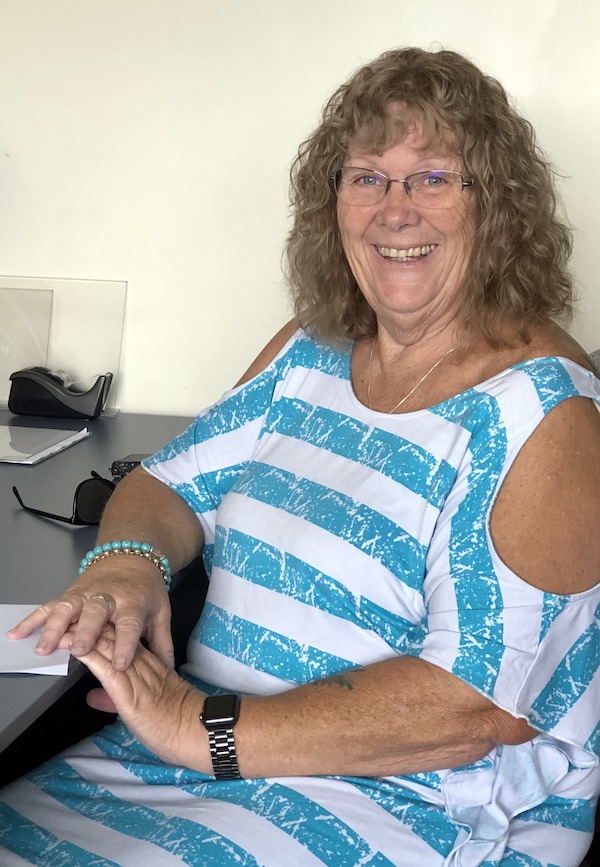 My name is Steph Treadwell, my title is Accounts. I also back up the front desk and lend a hand with animals where needed and I do many of those admin jobs that need to be taken care of.
My values are: to give the best customer service I can every time. I like to think I treat people how I expect to be treated. I am usually punctual, well presented and have a cheerful demeanour. I have been working for the Wellsford District Veterinary Club Inc. in various roles since 02/2002. I feel extremely lucky as I get to work in a job I love and with the best team.
I particularly enjoy the interaction with our clients and I really enjoy being part of their story, although some clients may say I interact a little too much sometimes.
Outside of work, I live at Port Albert and I am a wife, mother and most important a Granny. I love to travel, fishing (all of my fishing stories are fact), gardening, walking, and photography. Being in or on the ocean is my happy place. I am a very proud Albertlander and being a descendant of our first settlers of this area is a big part of my life. I am on the committees for both our Hall and Cemetery in Port Albert, both of which are not council-owned.
I enjoy meeting new people and many of my friends are people I have met through my work